Build an empire!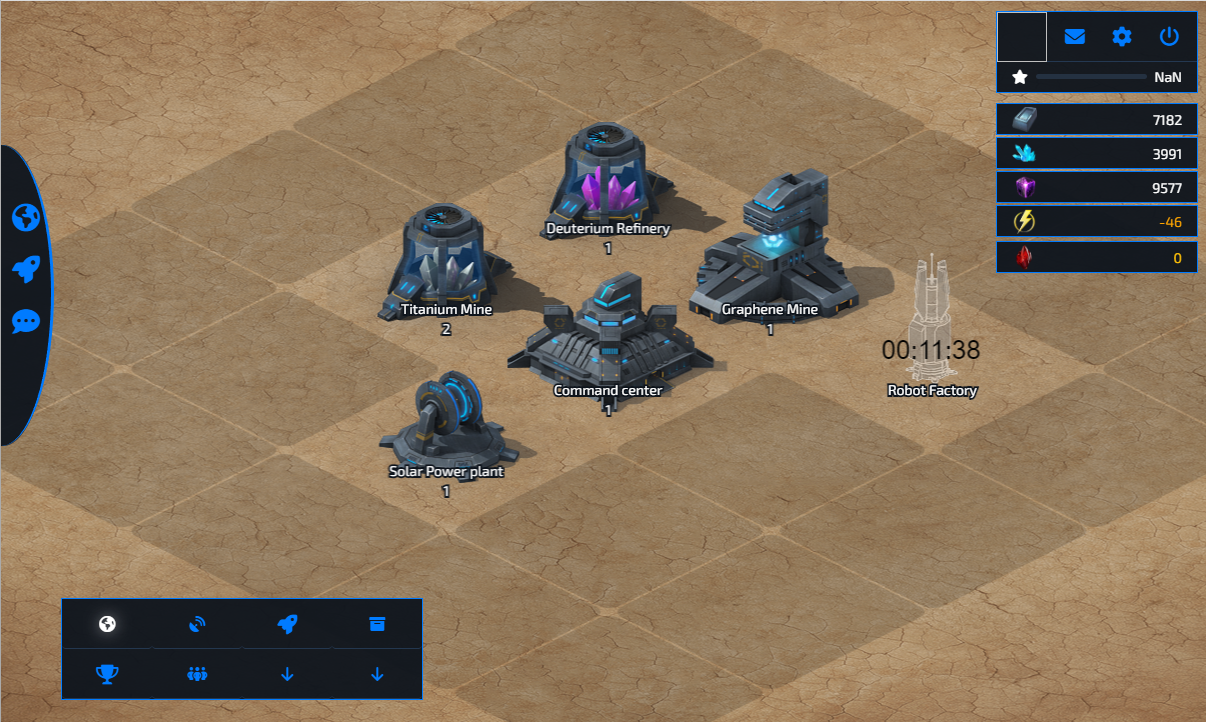 Develop your planets
Plan the development of your planets, in times of peace you can focus on your industry, but you never know when the war will start.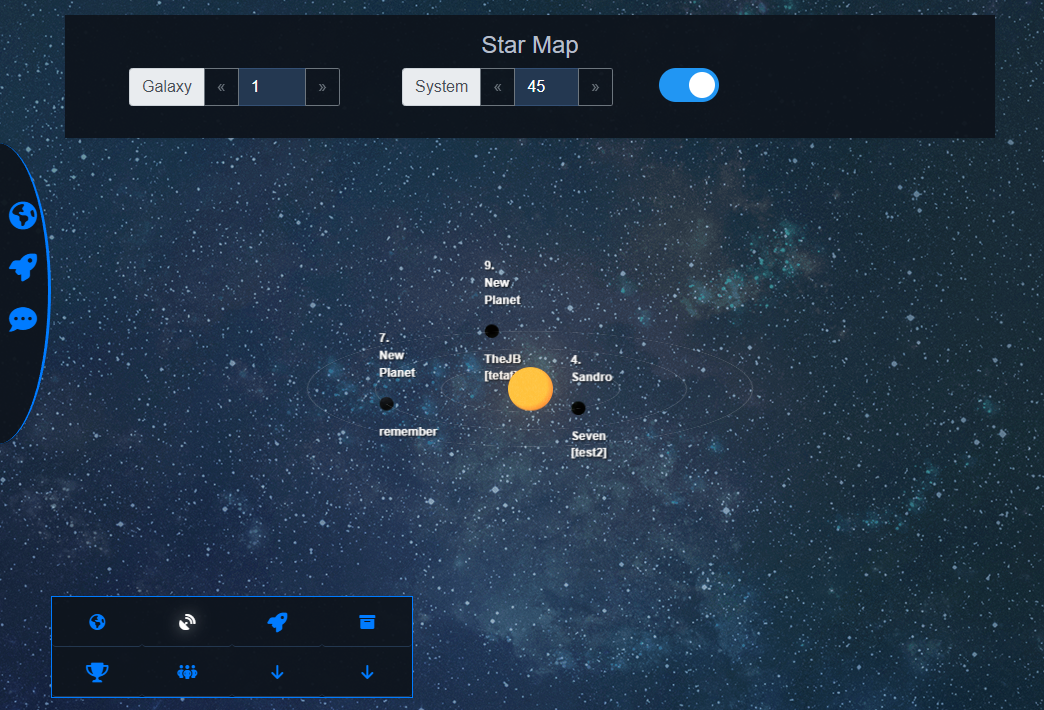 Interact with other players in a persistent universe
In AgeOfSpace it is not only important that you are a great military strategist, diplomacy is also important!
Persistent competitive game
Fight to be the best in competitive universes (soon)
In constant development
AgeOfSpace is a game in constant development, you can participate giving ideas and reporting bugs in our Discord.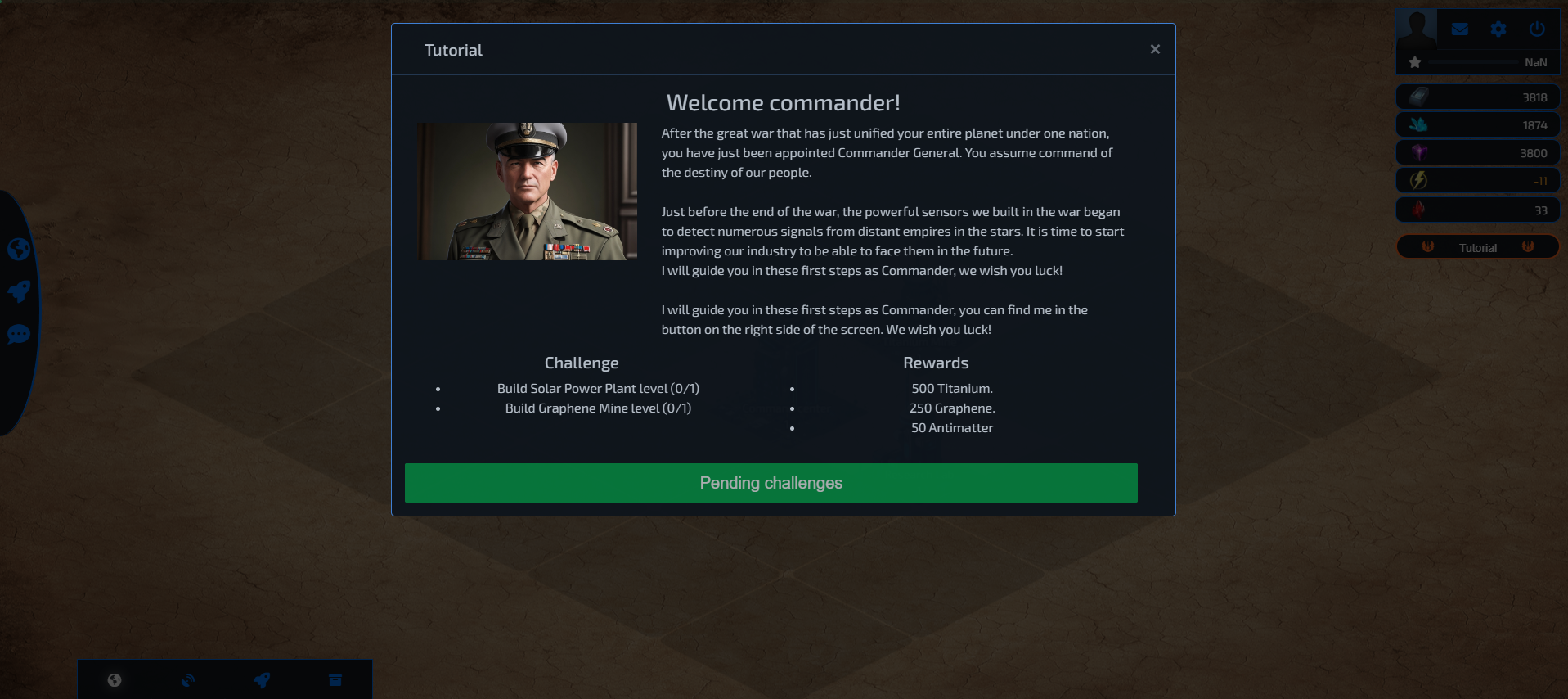 Update
Version V 0.8.0 Released
AgeOfSpace has just been updated to version V 0.8.0.
This update includes the Tutorial, any recommendation is welcome.

Changelog
-Tutorial
-Expedition Research name has be change to "Planetary Administration"
-Now when you improve some building, window dont close
-Research list now update when some research finish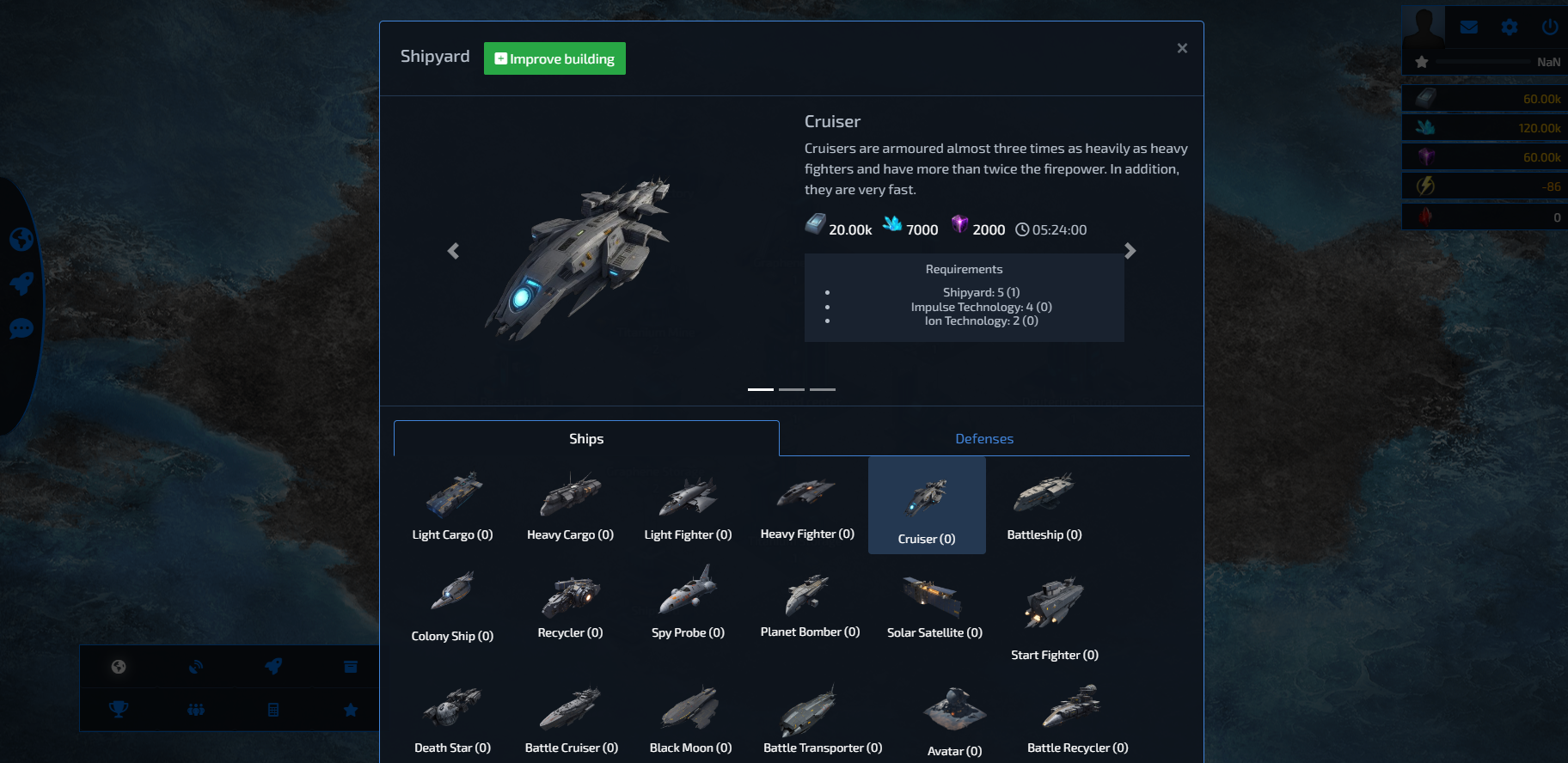 Update
Version V 0.7.3 Released
Hello!

The game has just been updated with version 0.7.3.
It is a small update, before V0.8.

Changelog
-The images of the buildings and ships have been changed.
These images are property of AgeOfSpace.

-Fix in battles, rapid fires were not applied correctly

-fix in the research laboratory, which did not allow adding technologies to be investigated.

Greetings, AgeOfSpace Team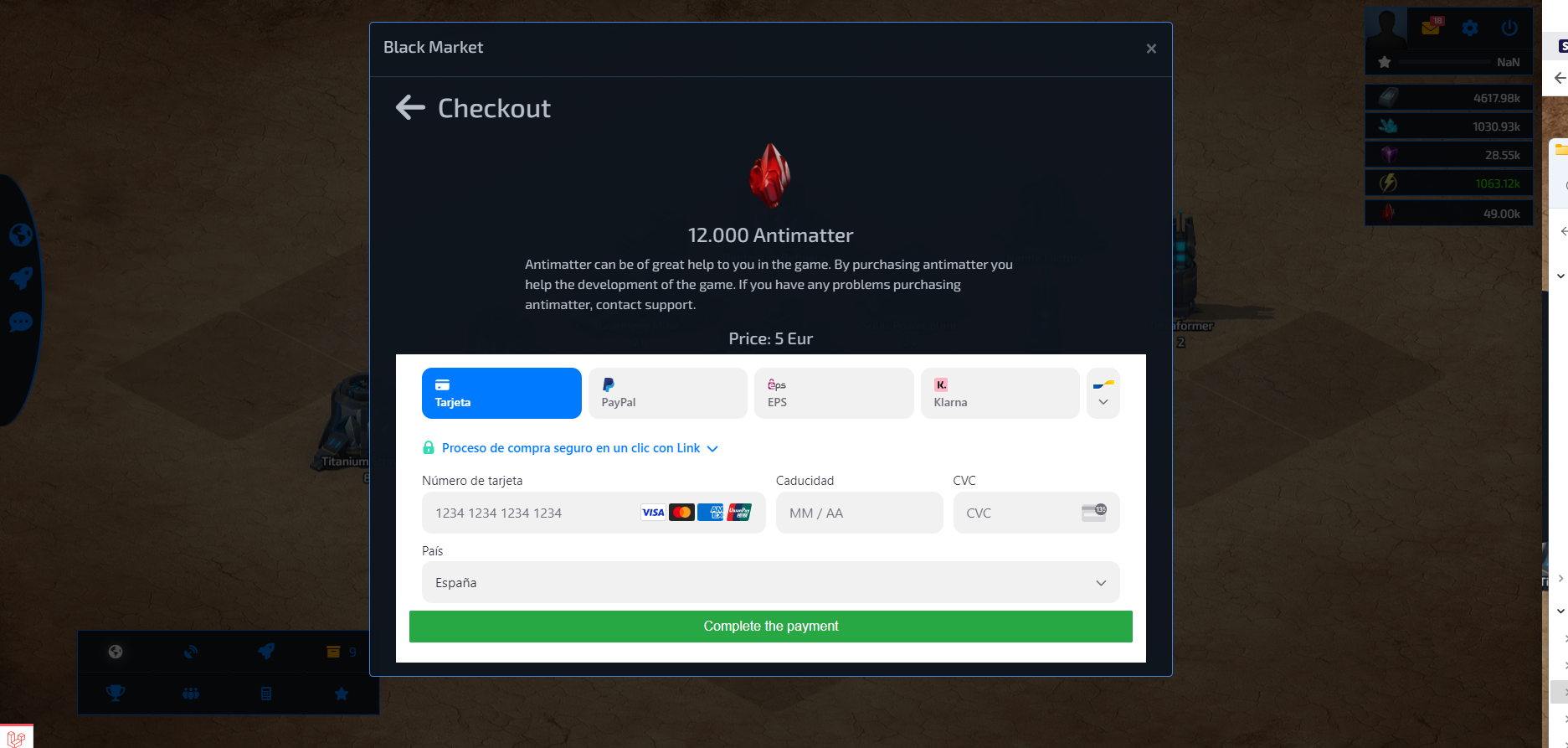 Update
Version V 0.7.2 Released
Hello!

The game has just been updated to version V0.7.2.

In this version, antimatter payments and many fixes have been added, many of them requested by players.

ChangeLog

-Payments: Players can purchase antimatter.
-Terraformer can be upgrade and give the bonus to the planet

--Fleet Page--
-Fixed error that caused the fleet page not to open
-Fixed error when trying to send several fleets in a row
-Improvements in the target selection system (when selecting if it is planet/moon/debris)
-Fixed error that prevented sending fleets from a planet to its moon

--Alliance--
-Player get system message when get accept or reject in some alliance
-Warning when try to create alliance and dont have enoght character on name
-Improve notification to admin´s when player send request
-Can send request without text

--Minor things--
-Deploy now generate message
-WinterBattlesip (element id230) has been removed and now it is named well. Players can keep Winter Battleships built
-Longer text of messages in preview
-Silo and missile construction, Reset quantity to be built to zero when building
-When receiving a message, the message icon is not updated
-Check Email limit in db


The next version will be V0.8, in which the tutorial and AI accounts will be added as the main novelty.
After this update, the game will be advertised again to attract new players.

Greetings, AgeOfSpace team