Build an empire!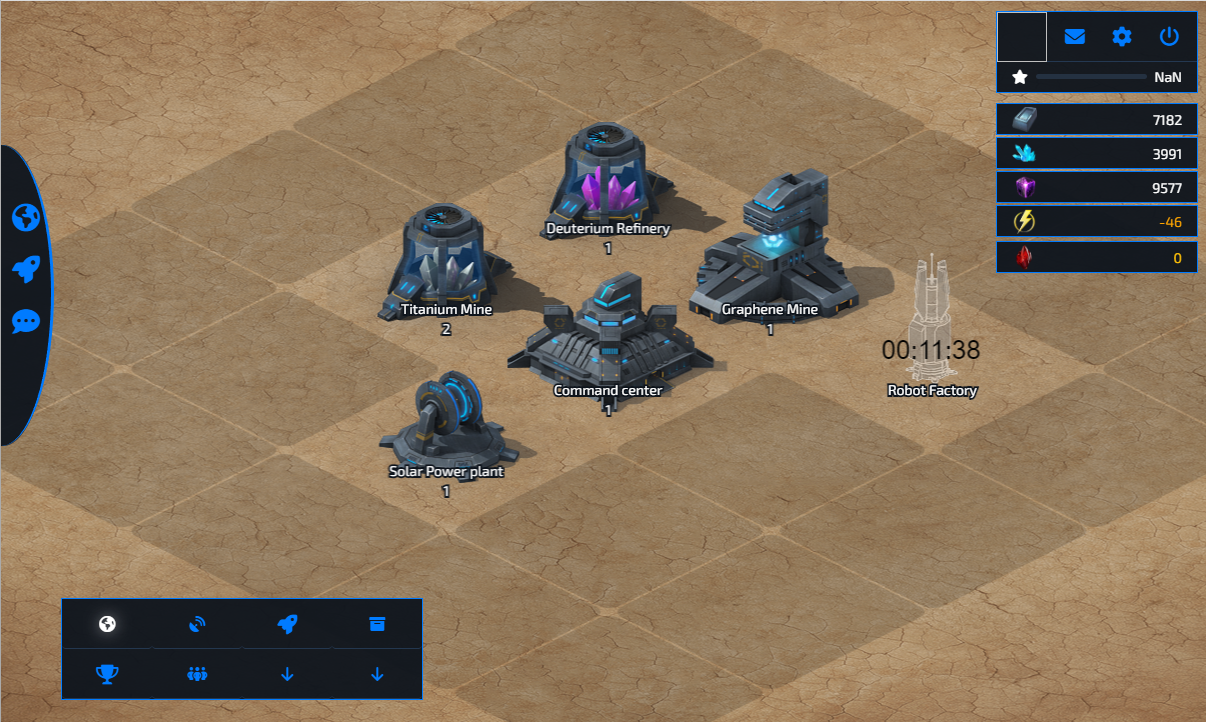 Develop your planets
Plan the development of your planets, in times of peace you can focus on your industry, but you never know when the war will start.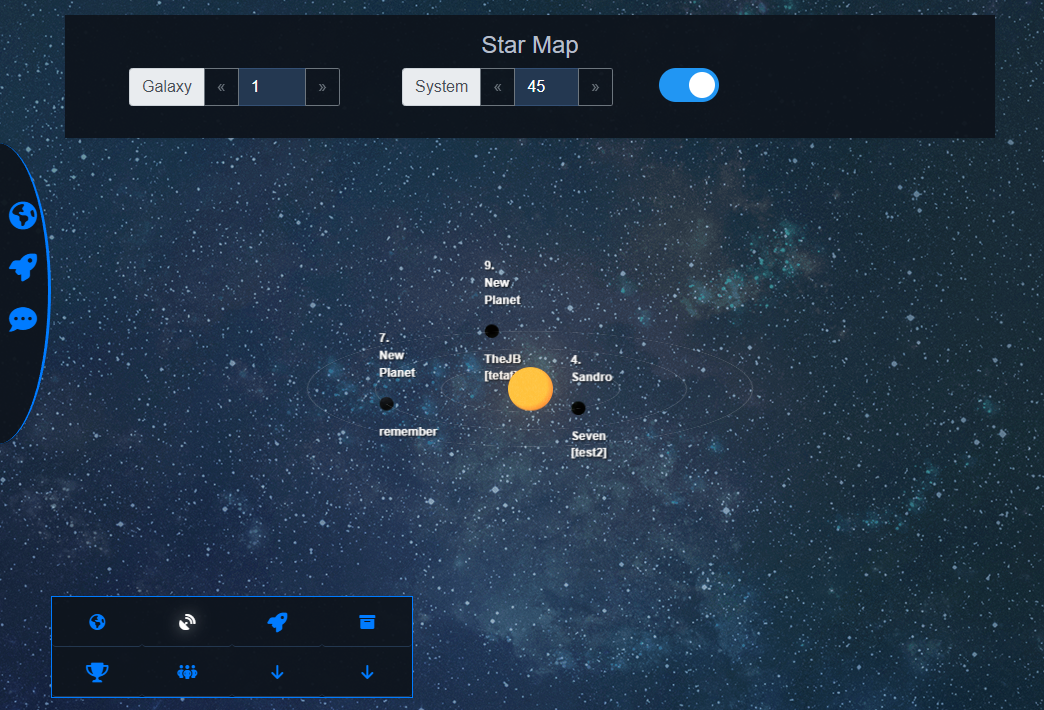 Interact with other players in a persistent universe
In AgeOfSpace it is not only important that you are a great military strategist, diplomacy is also important!
Persistent competitive game
Fight to be the best in competitive universes (soon)
In constant development
AgeOfSpace is a game in constant development, you can participate giving ideas and reporting bugs in our Discord.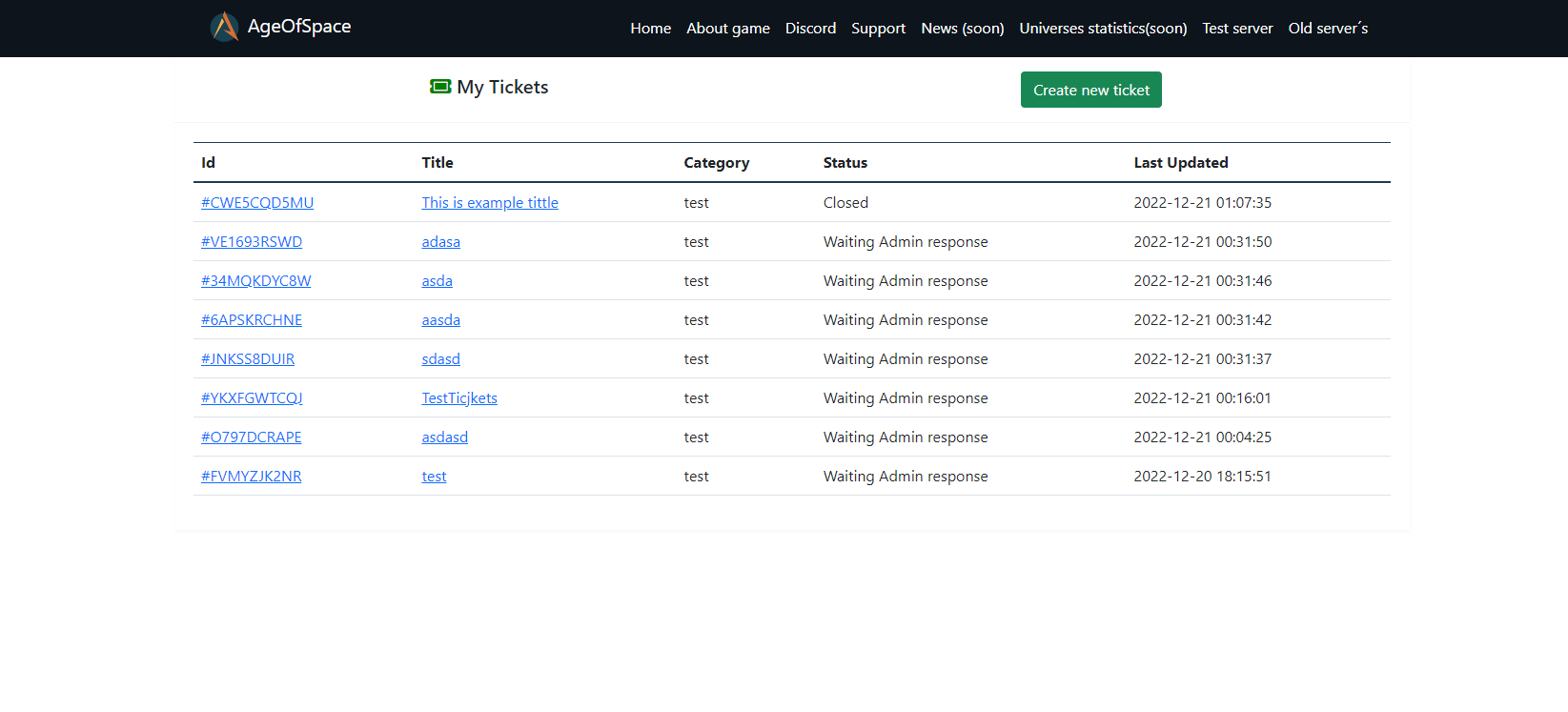 New functionality
New Support System
Hello!
In order to make it easier to offer proper support to players we have launched a new support system.
Please, any pending incident, report it through this new system.
We will try to respond in less than 24 hours to all tickets. (business days)
To access it, once logged into ageofspace.net you will see a new "Support" tab in the top navigation bar.
You can also directly accesshttps://ageofspace.net/support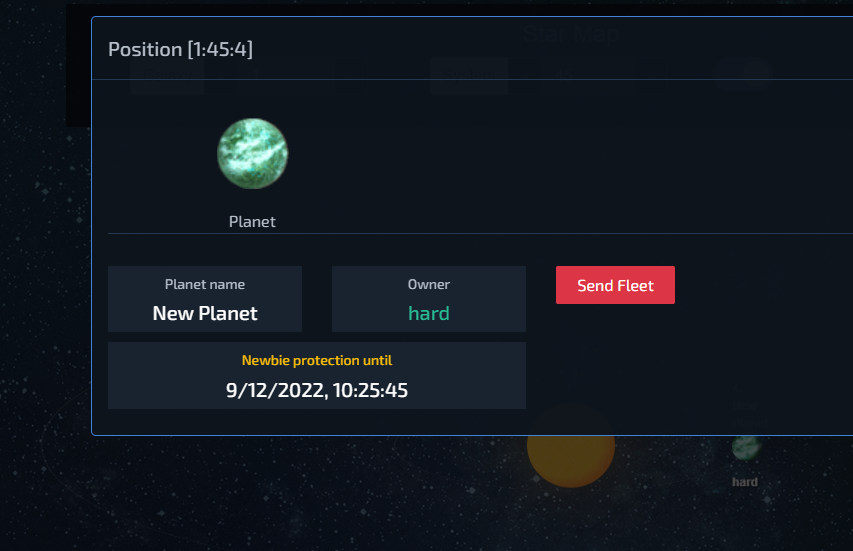 Update
Version V 0.6.1 Released
A new update has been made.

-Add 7 days of newbie protection (This protection will be optional for the universes, there will be universes in which it is not active)
-Add fleet limit based on Computer Technology
-Add news on login page
-Add news on game
-Improve Expedition Research, colonizer and Satellite solar description
-(fix) Translations fix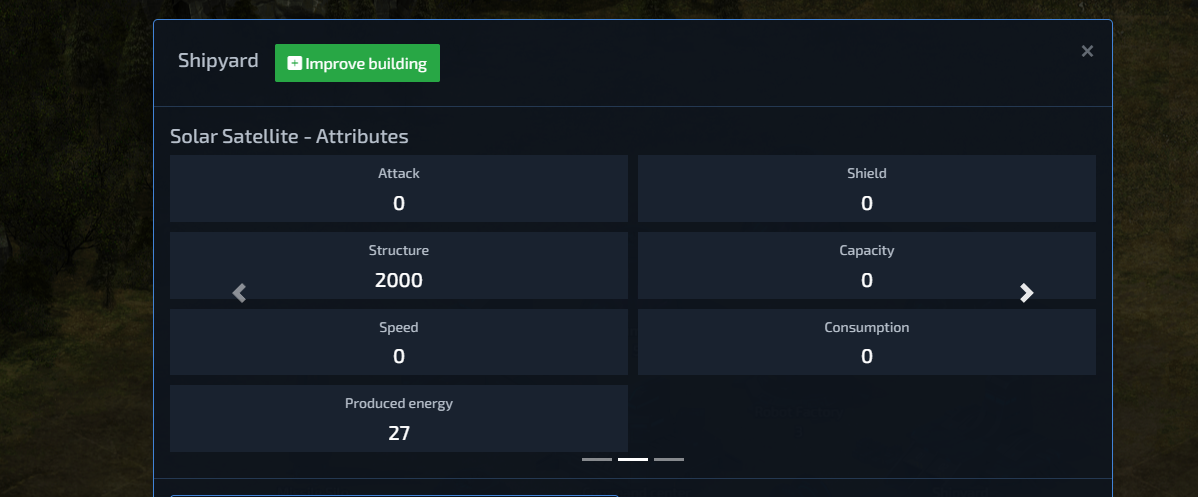 Update
Version V 0.6.0 Released
This is the first update after the release of the beta

-Solar satellites show how energy produce in description
-Warning on chat when you write more characters than limit
-(fix) Translation error on resource page
-(fix) Alliances can overlimit members
-(fix) Deuterium power plant and nanite factory dont work
-(fix) Ranking dont auto update
-(fix) Sometime, when get first planet it dont generate correctly